On August 30, Rivian – an electric car company – filed for an initial public offering (IPO)…
It shocked some people… because the company targets a valuation of $80 billion.
Without delivering a single vehicle, Rivian already wants to be bigger than Ford.
And Ford, of course, produces some of the bestselling cars in the U.S., including the F-150 Lightning… which is also electric.
Can it take on the likes of Ford successfully? And if so, is it worth more than some of the country's largest automakers?
More importantly, what is the best way to profit from the rise of electric trucks, regardless of who becomes the market leader?
I'll tell you shortly.
If this is your first time reading the Dispatch, welcome. If you've been here before, welcome back.
We have two goals here:
To introduce you to the most important investing themes of the day, and
To show you how to profit from them.
We do this by showcasing ideas from our in-house investing experts: Dave Forest, Nick Giambruno, and the founder of our business, Doug Casey.
Today we'll look at the latest in the multibillion-dollar EV market… and how to profit from its growth.
What Does Rivian's IPO Filing Reveal?
The company sees itself worth about US$80 billion.
For context, consider this. At the end of its first trading day back in 2010, Tesla was worth $2.2 billion, or 36 times less than what Rivian sees as its fair value.
To get to this kind of valuation, Rivian needs to sell over $30 billion worth of cars over the next couple of years.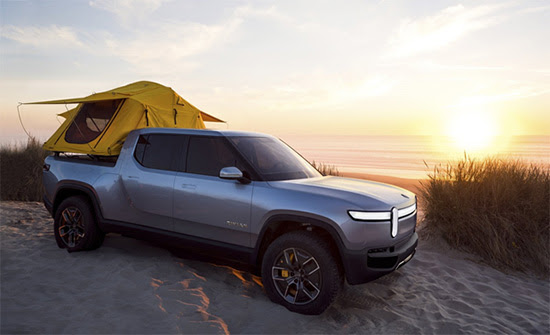 This is what you really need to know.
Most of the risk here comes from execution. I'm not saying that Rivian can't reach this valuation.
After all, it has some high-profile investors on board, like Amazon and Ford.
But there's quite a bit more competition now in the EV space than back in 2010. And "legacy" car companies are catching up.
Volkswagen, for example, completely dominates Tesla in Europe.
Over the 12 months preceding May 31, 2021, Volkswagen sold over 200,000 EVs in Europe. Tesla's sales were half that, at just 102,500 vehicles.
This doesn't mean that Tesla or Rivian are doomed.
But as an investor, you should take this into account. Competition in the EV space is growing. Picking the winner could be more difficult than ever…
If you want to find the best individual companies, however, there is a way…
Dave Forest, our in-house resource expert who heads up the Strategic Investor advisory, has been following this trend closely for a few years now.
He believes EVs are the future… and that the industry will be great for a specific set of companies.
In fact, Dave's readers booked a 283% gain on one of his EV-related picks this year. Another is up over 244% at writing… and he just sold another for a 194% gain last Tuesday.
There are fortunes to be made in this space… if you get in on the right trends early.
An Uphill Battle for Rivian, but the EV Space Is Growing
Time will show if Rivian is successful… but there's no need to wait if you have an interest in the electric vehicle revolution.
Regardless of who gets to dominate the $125 billion U.S. truck market, EV makers as a group will win over their traditional competitors producing internal-combustion engine cars.
The world is moving toward EV domination, so the best way to play it is to get exposure to the whole space. I believe that an ETF such as the Global X Autonomous & Electric Vehicles ETF (DRIV) is a great way to start.
It holds a basket of companies that develop and produce EVs and their components. When Rivian starts trading, it will likely be included in this ETF as well.
Rivian's high-flying IPO is a signal that the EV market has a lot of momentum going… and some of the industry's biggest players want a share of its growth.
I think they are right.
Good investing,
Andrey Dashkov
Analyst, Casey Research