Another "space IPO" is going to happen soon…
Virgin Orbit, a company owned by the UK-born entrepreneur Richard Branson, is going public.
And it could have a feature that delivered a 616% gain to the shareholders of Virgin Galactic, Branson's previous space IPO.
Virgin Galactic went public back in October 2019.
We have talked about Virgin Galactic quite a bit in these pages… because its IPO was remarkable. Not only did the company list its shares, but it also made its warrants available to the public.
And the results were staggering…
Before we dig into the details of what Virgin Orbit could do to your portfolio… a quick reminder.
If this is your first time reading the Dispatch, welcome. If you've been here before, welcome back.
At the Dispatch, we have two goals:
To introduce you to the most important investing themes of the day, and
To show you how to profit from them.
We do this by showcasing ideas from our in-house investing experts: Dave Forest and Nick Giambruno. And from the founder of our business, Doug Casey.
Virgin Galactic's Warrants Created Wealth
Virgin Galactic had an epic IPO. It listed shares and warrants. And as the shares performed quite well after trading began… the warrants' prices exploded.
Let me quickly remind you how warrants work… take it from our in-house expert warrants analyst, John Pangere (emphasis mine):
A stock warrant is a security that gives the holder the right (but not the obligation) to buy a share of stock at a fixed price.

The advantage to speculating with warrants is the leverage you get to a rising stock price. If a company's stock is up 100%, it's likely the warrants could be up 200% or more over the same period.

That's one reason I love speculating with warrants.

The other is, warrants are not long-term. But… you can speculate on a warrant and let it run. You can almost forget about it. In a couple of years, or even a few months … and you've vastly increased your wealth.
At their peak, Virgin Galactic's warrants delivered a 616% return.
But then something happened. Virgin Galactic redeemed them. It basically means that it bought them back. (There's sometimes a provision attached to warrants in which the company can redeem them once they've traded above a certain price level for a specific number of days.)
They are no longer available, and those early gains went to the investors who were watching the Virgin Galactic IPO closely.
Virgin Orbit IPO Will Likely Feature Warrants
Virgin Orbit is likely to go public by the end of this year through a SPAC merger.
And the SPAC has publicly traded warrants. About 13 million of them.
So when the SPAC becomes Virgin Orbit and lists on the Nasdaq, its warrants could also be available to the public. (This is how most of the warrants at our Strategic Trader publication hit the markets.)
This is why I wanted to bring it to your attention.
The company itself looks quite promising. It is focused on launching lightweight satellites using an air-launching method. It basically fires a launcher rocket from a Boeing 747 in flight.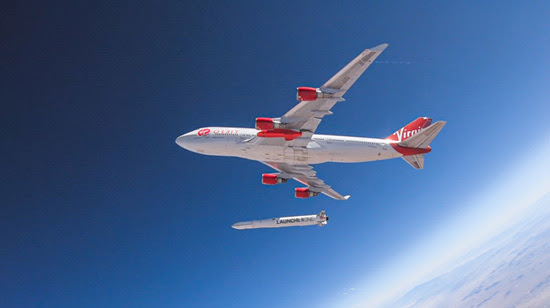 Branson is optimistic about this market, and he says that Virgin Orbit could provide unique launching services to some of its clients. At Casey Research, we're big lovers of bleeding-edge technology like this.
It has already launched satellites to orbit. It is working with the UK, Brazil, Japan, and other countries.
The company is valued at about $3 billion. And it expects to be cash-flow positive in 2024.
Now, this is not a recommendation to buy shares of Virgin Orbit when it goes public…
I wanted to bring your attention to a "hidden" feature of this IPO. The SPAC that will take Virgin Orbit public has publicly traded warrants, so this is an opportunity worth watching.
In the meantime, I suggest that you take a look at Dave Forest's warrant portfolio. I think it deserves your attention… Check out this track record that Dave and his team built:
One warrant I recommended to readers of my Strategic Trader advisory – using the strategy I'm talking about – returned 4,942%.

Here's the critical point: with that 4,942% return, if you'd invested just $850, you would have walked away with over $42,000. That's enough to pay most of the yearly living expenses for an average retiree.

Another warrant returned 2,805% for my subscribers. On an $850 investment, that would have yielded a very significant return of over $23,800.

Yet another position I recently closed out yielded a 393% return – turning an $850 initial investment into $3,340. That's enough to make rent, pay utilities for several months, or take a nice vacation.

You don't have to wait years for these warrants to take off, either.
As I write, Dave has 24 open positions using his proprietary warrants strategy in his Strategic Trader portfolio. Three of them are up triple digits. And one of his plays is currently up as high as 1,475%.
He's also got four open warrants positions in his Strategic Investor portfolio. One of which is up over 200%.
And I think they'll go even higher. You can learn more about Dave's incredible (and easy) strategy right here.
I will keep an eye on Virgin Orbit and let you know the best way to profit from its IPO.
Good investing,
Andrey Dashkov
Analyst, Casey Research